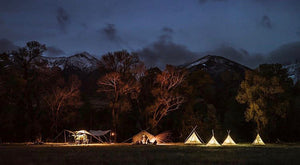 We Remember Our Customers
While checking out the Instagram world, this morning, I found this gem posted on the Filson page.
See those two teepees? Yup, it's a handmade one from my sewing table, built in a little shop in Oreana, Idaho, by a Buckaroo and his wife.
We call this company,
J bar D Canvas and Leather.
I remember his name. The man we sold them to.  I remember the conversation Shane had with him. I remember his order. I remember this customer.
I just want to give a shout out to all those that support our small canvas company. 
Thank you!
Shane and Amy Riley
Photo by: Chris Douglas (Photographer for Filson)
---